Well today started…horrendously. The exhaust on my Civic gave up the ghost on my way to work and I had no way of getting home. Luckily I managed to get a lift and spent the rush hour traffic sat behind a gorgeous FD3S RX-7 that I've seen in the area a few times now.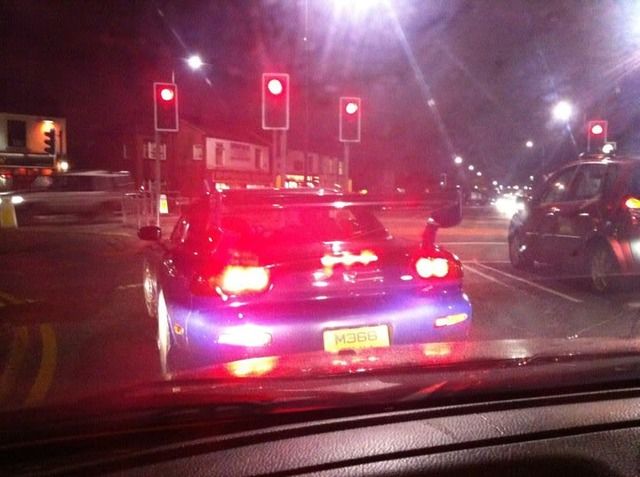 The driver was clearly exercising his right foot at each set of traffic lights and was getting sideways at every opportunity with the exhaust popping and banging constantly…great stuff to see at half five in the evening! Unfortunately I didn't have a camera to hand other than my phone. If anybody knows the owner of this car please let me know as I'd love to get some more pictures!
While I'm sorting out the Civic I managed to get myself insured on my sister's car for the time being which meant I could pop up to Huddersfield to pick up my new wheels; OEM '96 Spec Integra wheels in 4×114.3 fitment which means they'll go straight onto my brake conversion, happy days!